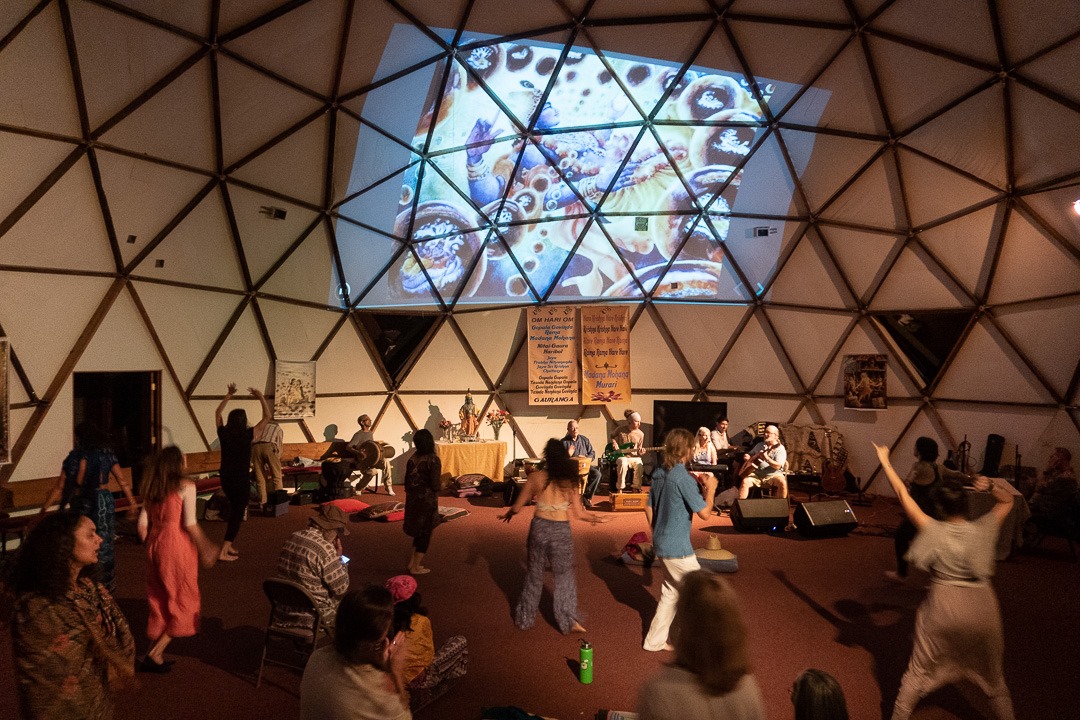 "Kirtan is the heart and soul of yoga: a deep reservoir of all-satisfying waters that allows you to experience inner peace and spiritual happiness. The more you drink from this reservoir, the more your heart will be filled with spiritual love and comfort."
Hello, we are currently hoping and planning to hold our 7th Annual Santa Fe Kirtan Festival in 2021, with more details to appear on this site as plans solidify.
In the meantime, please visit our gallery of photographs from previous festivals at Jiva Ananda Yoga.
What is kirtan?
Kirtan, the singing or chanting of sacred mantras, or Transcendental Sound, is an easy yet sublime method of yoga meditation that has been practiced since time immemorial. It is the recommended process for self-realization in the modern age and has the gradual effect of cleansing your heart and mind, helping you to awaken and cultivate your inherent wisdom and spiritual love.
Kirtan is for Everyone 
Kirtan is enjoyed by people of all ages and cultural backgrounds. Kirtan transcends all languages, nationalities, and religious faiths. Anyone can practice kirtan.